---
AVH517 – SMART I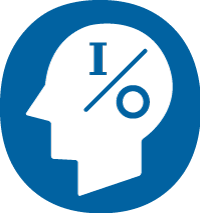 T NVR
<![if !vml]>
<![endif]><![if !vml]>
<![endif]>
<![if !vml]>
<![endif]>
| | | | | |
| --- | --- | --- | --- | --- |
| --- | | H.265 4K2K Long-Time Recording | | --- |
To solve the large storage requirement of 4K2K recording, this NVR supports up to 5-bay hard disks to keep high quality H.265 video data without overwriting data so quickly.
4K2K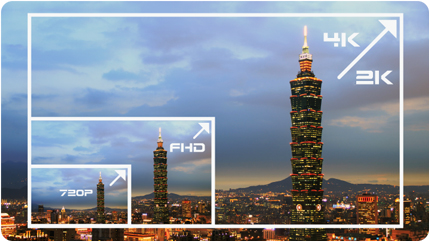 | | | | | |
| --- | --- | --- | --- | --- |
| --- | | Smart IOT Scenario | | --- |
"Scenario" is a new feature allowing you to customize a series of actions which will be run automatically after the specified event occurs. There are several scenario templates for you to choose when and what to do after a specific event occurs.
EaZy Networking helps you to quickly connect this recorder to the internet by plug & play. This recorder also support video analysis to elaborate motion detection to flow counting, virtual fence and one way pass. To have more applications with external I/O devices, "Scenario" is supported to help you quickly integrate this recorder and those I/O devices and finish configurations easily on its user-friendly setup page.
<![if !vml]>
<![endif]>
<![if !vml]>
<![endif]>
<![if !vml]>
<![endif]>
| | | | | |
| --- | --- | --- | --- | --- |
| --- | | Event Notifications | | --- |
PUSH VIDEO
When an alarm event is detected, the recorder will immediately send an event notification to your mobile device within five seconds, and meanwhile, EagleEyes, the mobile surveillance app will be activated automatically for remote video playback.
<![if !vml]>
<![endif]>
---
<![if !vml]><![endif]>

PUSH STATUS

Users could immediately get notified of all abnormal system events for their surveillance systems (such as video loss, system being unlocked, no hard disk, etc.) from their smart phones by the function of Push Status.
| | | | | |
| --- | --- | --- | --- | --- |
| --- | | CMS-Embeded Recorder | | --- |
Event Pop-up
All events are listed on the right panel with corresponding event icons for you to quickly recognize the event type. The most current one will flash to catch your attention. Click one event and you're able to preview the footage with pre-alarm images.
<![if !vml]>
<![endif]>
---
New UX Design
The UI designs on the local and remote sites (via web browsers) are the same to bring users the same user experience. Users do not need to learn another using logic when they're trying to access the device, whether locally or remotely.
<![if !vml]>
<![endif]>
---
<![if !vml]><![endif]>

Spot Monitor

In addition to the main display via the main HDMI output, VGA output and Composite output, you can also assign a secondary display via HDMI-2 to show live view, call monitor or event monitor.

This design is similar to CMS to have different displays for users to get better event management.
AVTECH 5MP Camera
5MP H.265 IR Bullet IP Camera

 (Motorized 2.8~12mm Lens) Push Video

5MP H.265 IR Vandal Proof Dome IP Camera

(Motorized 2.8~12mm Lens) Push Video

5MP H.265 IR Bullet IP Camera

5MP H.265 IR Dome IP Camera

CPCAM CCTV CANADA CORP.               Unit 4, 3671 Viking Way Richmond, BC V6V 2J5 Canada

Tel: 1-778-219-9970                                     http://www.cpcam.ca                                             email: sales@cpcam.ca